Services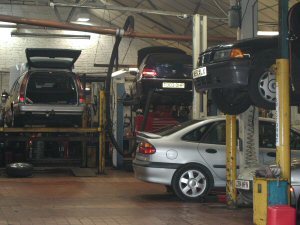 We offer a comprehensive range of high quality automotive repair and maintenance services. The services we offer are conducted by very highly skilled staff with detailed specialist knowledge, using specialist equipment, providing a significant competitive advantage over other garages in the area.
The main in-house repair and maintenance services currently offered are:
We are the core specialists for engine management, ABS diagnostic and On Board diagnostic.


Routine maintenance tasks aimed at ensuring optimum performance and the prevention of premature deterioration of the car and its working parts.


Electrical diagnostics and repair enabling customers to use our service rather than a main dealer or other independent garage, as we have the technical skill and specialist equipment which other cannot provide.


Rolling road diagnostics, which others can not provide.


Mechanical repairs, such as gearboxes and cambelts.


Supply and fitting of exhausts and batteries.


On-site tyre fitting and wheel alignment.


Summer and Winter holiday checks.
Other services also prepared and arranged by us, include
Preparation and arrangements for MOT testing.


Fitting and maintenance of car audio systems.